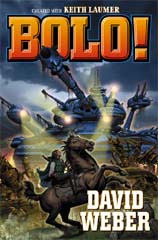 Miles to Go
1
I rouse from Low-Level Autonomous Stand-By to Normal Readiness for my regularly scheduled update. Awareness spreads through me, and I devote 0.0347 seconds to standard diagnostic checks. All systems report nominal, but I detect an anomaly in Number Twenty-One Bogie in my aft outboard port tread and activate a depot sensor to scan my suspension. A parikha, one of the creatures the colonists of Santa Cruz erroneously call "birds," has built its nest in the upper angle of the bogie wheel torsion arm. This indicates that the depot's environmental integrity has been breached, and I command the central computer to execute an examination of all access points.
The depot computer net lacks my own awareness, but it is an efficient system within its limitations and locates the environmental breach in 3.0062 seconds. Maintenance and Repair's Number Seventy-Three Ventilator's cover has been forced open by an intruding cable-vine, thus permitting the parikha to gain access. I command the depot computer to dispatch auto mechs to repair the hatch cover. A further 0.000004 seconds of analysis suggests to me that the possibility of such an occurrence should have been allowed for in the depot computer's original programming, and I devote 0.0035 seconds to the creation of fresh execution files to establish continuous monitoring of all depot access points and to enable automatic repair responses in the event of future failures in integrity.
These actions have consumed 3.044404 seconds since resumption of Normal Alert Readiness, and I return to my initial examination of the parikha nest. Its presence constitutes no impediment to combat efficiency, yet the sensor detects live young in the nest. I devote an additional 0.0072 seconds to consideration of alternatives, then command the depot computer's remotes to remove the nest and transfer it to an exterior position of safety near the repaired ventilator cover. I receipt the depot computer's acknowledgment of my instructions and turn to a second phase Situation Update.
My internal chrono confirms that 49 years, 8 months, 3 days, 21 hours, 17 minutes, and 14.6 seconds, Standard Reckoning, have now elapsed since my Commander ordered me to assume Low-Level Autonomous Stand-By to await her replacement. This is an unacceptable period for a unit of the Line to remain in active duty status without human supervision, and I check the depot com files once more. No updated SitRep or other message to explain the delay has been receipted during my time at Stand-By, and I allocate another 4.062 seconds to consideration of possible explanations. Despite this extensive analysis, I remain unable to extrapolate the reason for the delay with certainty, yet I compute a probability of 87.632 percent that my Commander was correct in her observation that Sector HQ considers my planet of assignment "the backside of nowhere in particular."
Whatever its reasons, Sector HQ clearly has attached no urgency to detailing a new Commander. This conclusion is disturbing, and I allocate an additional 2.007 seconds to deliberation of potential responses on my part. My Autonomous Decision Protocols grant me the discretion to break com silence and dispatch an interrogative signal to Sector Central in conditions of Priority Four or greater urgency, yet my analysis of satellite data and commercial com traffic to and from Santa Cruz reveals no indication of current or near-future threats to my assigned station. Absent such threats, I must grudgingly concede that there is, in fact, no overriding urgency in the arrival of my new Commander.
I make a note in my active memory files to reconsider this decision yet again during my next scheduled Normal Alert period and revert to Autonomous Stand-By.